TRUCK SERVICE
ALWAYS READY TO GO
TRUCK SERVICE
ALWAYS READY TO GO
TRUCK SERVICE
ALWAYS READY TO GO
TRUCK SERVICE
ALWAYS READY TO GO
TRUCK SERVICE
ALWAYS READY TO GO
TRUCK SERVICE
ALWAYS READY TO GO
TRUCK SERVICE
ALWAYS READY TO GO
SPECIALIZED IN MULTIBRAND TRUCK SERVICE LEADING EUROPEAN CARGO PARTNERS
Truck service
Il punto di riferimento per il Veicolo Industriale
Truck service
The reference point for the Industrial Vehicle
Grazie a 30 anni di esperienza possiamo garantire un servizio puntuale ed efficiente per ogni esigenza riparativa del veicolo industriale, rimorchi e semirimorchi.
Personale specializzato, diagnosi computerizzata multimarca e strumentazioni specifiche ci permettono di ottenere i massimi risultati tecnici nella riparazione del veicolo industriale multimarca.
Riparazione veicoli industriali
Riparazione rimorchi e semi-rimorchi
Assistenza tachigrafi digitali e analogici
Elettrauto
Diagnosi computerizzata
Officina autorizzata Iveco
Centro revisioni oltre 35 q.li
Assistenza no-stop su strada
Riparazione teloni
Cento autorizzato installazione di filtri antiparticolato
Servizio traino
Thanks to 30 years of experience we can guarantee a punctual and efficient service for every repair need of industrial vehicles, trailers and semi-trailers.
Specialized personnel, multi-brand computerized diagnosis and specific instruments allow us to obtain the maximum technical results in the repair of multi-brand industrial vehicles.
Truck and trailer multi-brand service center
Digital tachograph installation &maintenance
ABS/EBS diagnosis
Brake, brake control checks
Gearshift, clutch and steering maintenance
Shock Absorber maintenance
Electrical/electronic system/sensor maintenance
Wiper blade, belt, filter and battery replacement
Air treatment and air supply system maintenance
On road assistance 24h
Tarpaulin repair
Towing service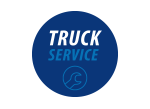 OVUNQUE IN ITALIA E IN EUROPA
EVERYWHERE IN ITALY AND EUROPE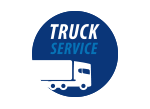 ASSISTENZA ENTRO 1 ORA
ASSISTANCE WITHIN 1 HOUR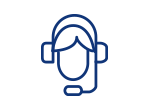 ASSISTENZA TELEFONICA
HELPLINE
Truck service gallery
contattaci  – contact us